Aether Revolt Game Day is this weekend, all three shops will have Game Day on Saturday, both Santa Cruz and Monterey will have an additional Game Day on Sunday.
The Game day in Salinas is FREE TO PLAY!
Here are the full art promos, the Trophy Mage for everyone who shows up and Yahenni's Expertise for the top 8.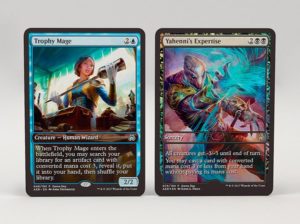 And, of course the illustrious Champion Playmat: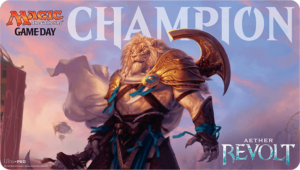 Hope to see you all there.